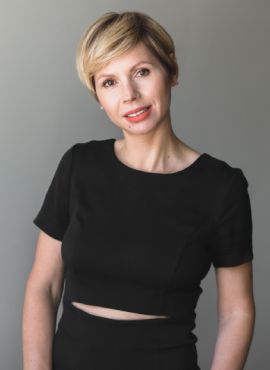 ANICA

IORDACHE
Creative Director
Anica Iordache, the new Creative Director of
modmop
, has come to Ottawa having worked with and studied under internationally renowned leaders in the industry around the world. Her 16 years of experience has taken her to Budapest, Paris, New York, Miami, Montreal and Toronto, obtaining advanced cut and colouring diplomas with Vidal Sassoon, L'Oreal, Wella, Schwarzkopf, Matrix, Joico, and Angelo Seminara of Davines. You can't miss the hints of the Vidal Sassoon method in her styles, but Anica adds a personal touch creating a unique look that will turn heads.
"I love the creative aspect of hairdressing as well as the social atmosphere in which I am able to make people both look and feel simply fantastic."
CRYSTAL-LEE

MCCONNELL
Professional Hairstylist
Crystal-Lee began her career ten years ago with a sincere passion for style and genuine care for each individual's needs. In order to fine tune her natural talent, she felt it essential to continue her path onwards with an accelerated technical education. She is an honours graduate and has successfully earned diplomas in classic as well as modern colour and cutting, creative design and artistic up-styling programs. Working closely and training with leading industry specialists from Aveda, Vidal Sassoon, Schwarzkopf, Bumble and Bumble and Davines has helped her to develop balance and harmony through personal style and expression. She is dedicated to her craft and provides a signature look that is well detailed and polished. It is her mission to go above and beyond, providing each guest with a wearable, fashion forward style that compliments each individual.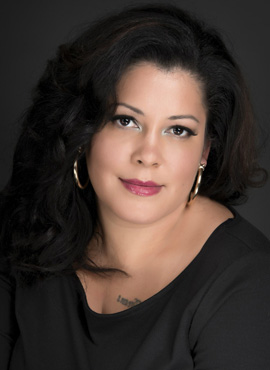 ANTHONIA

BEJIDE
Makeup Artist
Since 2011 I have had the pleasure of working in the one field that I love, makeup artistry. My makeup career began five years ago as a beauty advisor for Sears Canada's Cargo Cosmetics. One year later I joined the Mac Cosmetics' Hudson's Bay Rideau team as one of their Mac Artists. While working for Mac I received certifications for Makeup Application, Makeup Lessons and Advanced Makeup Certifications. For the last two years I have worked as a freelance makeup artist, where I have worked on commercial events, such as bridal events, fashion shows, editorial publications, makeup workshops, television programs, short and feature films, music videos and live theater. My love and interest in this field is reflected by my experience. Each makeup style keeps things interesting and keeps me inspired.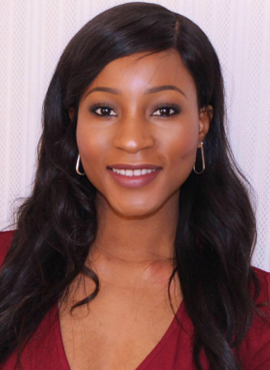 DOMINIQUE

GINGRAS
Master Stylist
When it comes to your hair,Dominique's life long experience in the beauty industry offers a unique approach. Inspired by the latest trends, having a great concern for the well being of humans and their environment, Dominique's mission is not only to bring the highest version of the clients' hair but also to offer them a complete holistic experience. Dominique also cumulates holistic studies in AYURVEDA that collides with DAVINES company which specializes in natural ingredients and is ECO friendly. Services and appointments are always enjoyable, fun, and relaxing. She enjoys listening to her client's hair desires and tailors the end product to match their needs or lifestyles.

Influencée par ses racines françaises, Dominique a grandi dans le SALON DE COIFFURE de sa mère (PARIS COIFFURE), émigrée au pays en 1961. Dès l'âge de 15 ans, Dominique apprenait les rudiments du métier, suivi d'études et de stages avec des coiffeurs renommés à MONTRÉAL.
A dedicated and loyal clientele is the testimony of Dominique's love for the INDUSTRY.
His eagerness for the hair craft has no limits, always ready to learn and try new techniques to bring the best of your hair and style. His color fixation and skills has allowed him to work with Redken, Wella, L'oreal, Schawarzkopd and Davines. "I completely fell in love with Davines, being a high end hair care products allows me to offer an organic eco environment, it inspires me to create and take good care the integrity of hair".

His Passion and artsy personality will take you to unimaginable, trendy and all kind of endless shades to dress and beauty your hair. Diego speaks Spanish, English and French.